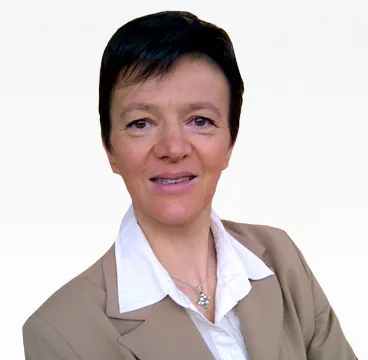 TIZIANA BONACINA
Group CFO, IT and HR Officer
Nadella Group
Ha più di 30 anni di esperienza lavorativa in vari ruoli di business (CFO, finance manager, credit manager, controller, treasury manager, risk and investment manager, IT director, HR director).

Ha costruito la sua carriera per 19 anni in due grandi ed importanti multinazionali (IBM and Shell) e, successivamente, ha ricoperto il ruolo di Group CFO in molteplici società multinazionali italiane lavorando con fondi di Private Equity italiani ed internazionali su progetti di turnaround, riorganizzazione e crescita internazionale tramite sviluppo organico ed acquisizioni.
Oggi, dal 2021, ricopre il ruolo di Group CFO, IT and HR di Nadella Group, un'azienda globale che opera con aziende manifatturiere specializzate, come partner per tutte le aree di motion technology, utilizzando un network di vendita internazionale, soluzioni customizzate e un team di ingegneri per il design.  
Nella sua carriera, ha vinto il Business International Finance Award agli eventi del CFO Summit nel 2016 e nel 2018: il premio dedicato alla migliori aziende ed alle eccellenze che hanno realizzato progetti o nuove strategie nel mondo Finanziario, Corporate Governance e Risk management. Ha inoltre ricevuto il riconoscimento di Financial Innovation Ambassador da Aifin nel 2021.
Ha una laurea in Economia e Commercio e un MBA con la Open Business School di London.
Ha vissuto negli Stati Uniti e a Londra per più di 5 anni.
Corsi correlati
Scopri i percorsi associati a questo docente