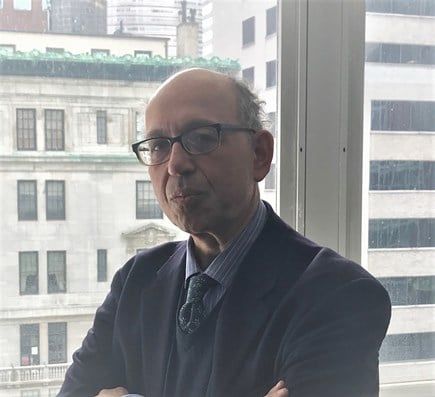 SIMON JEAN ERGAS
Chief Economist
Tigress Financial Partners LLC
Produce per la Tigress Financial Partners LLC analisi macro-economica sulle valute, tassi d'interesse, rischi politici, commerciali, di controparte, credito e strategie ripartizione investimenti. 
Ha oltre 30 anni d'esperienza nell'ambito della finanza globale e della gestione del rischio. In queste aree ha ricoperto posizioni di rilievo nel mondo aziendale. Ha svolto anche opera di consulenza per sofisticati investitori globali. 
È uno specialista nei settori energia e materie prime, mercati dei capitali globali e nel settore assicurazioni e riassicurazioni.
Collabora con 24ORE Business School ed è Professore a contratto della New York University - School of professional studies e Adjunct faculty member presso il Manhattanville College e la City University of New York - Lehman College.
Nel 2014 ha ricevuto il premio "Excellence in teaching" della New York University School of Professional Studies.
Fornisce regolarmente il suo contributo ai media internazionali, commentando i temi macro-economici di rilievo.